Product Overview
SmartEye was our first video sensor. It is a distributed system of optical sensors that are installed on streetlights to reduce energy consumption in Smart Cities.
This sensor can be applied to the areas of lighting, but also mobility and security for public and private institutions.
SmartEye is the best option for road lighting and smart parking services. Thanks to our advanced AI algorithms, it can save more than 60% of energy by analyzing and adapting the level of street lighting according to its actual status, such as weather conditions, driving visibility and traffic flow.
The Artificial Intelligence inside is adaptable according to client's needs in order to increase its performance and the machine learning models are computed by Cloud Computing. In detail, the video sensor performs the automatic urban analysis and communicates to the cloud wirelessly. The remote server allows storage, statistics, visualization and interface with the street lamp's remote control system.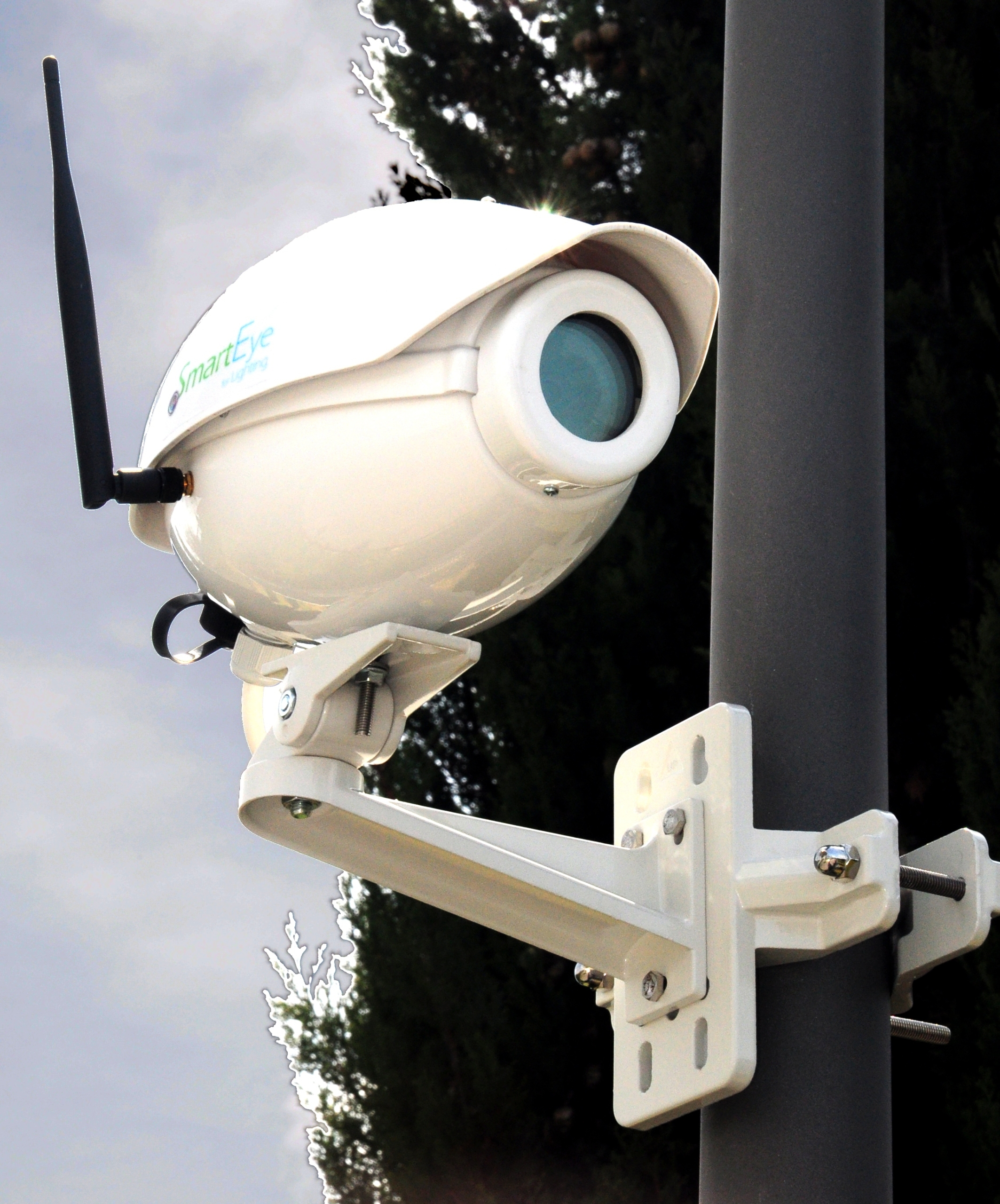 Application Areas
| | | | |
| --- | --- | --- | --- |
| | Smart City | | Intelligent Industry |
 Video Analysis

---

Smart-I products enable innovative solutions for video analysis thanks to the advanced Artificial Intelligence module. In fact, they can analyze, detect and alert in case of anomalies.
 Cloud Computing

---

All data collected by video sensors can be managed by Cloud Computing. In detail, it manages, stores and processes the data through a remote server. Therefore, the client can access our services, exploiting the computing capacity of our servers
 Artificial Intelligence

---

We provide innovative and smart services that mix data with advanced algorithms. In this way, video sensors can automatically learn data features and provide excellent results to our Clients.
Smart Lighting

---

By analyzing traffic volume and weather conditions, the sensor can identify and adjust street lighting accordingly. This service significantly reduces energy consumption.
Traffic Lights Optimization

---

It performs real-time analysis of vehicle distribution along the road intersection and optimizes traffic light cycle management in order to reduce waiting times.
Transport & Mobility Analysis

---

Once the sensor is installed over road intersections, it detects the distribution and mean speed of vehicles, thus reducing traffic jams.
Traffic Pattern Prediction

---

It analyzes traffic volume, classifies vehicles in order to provide optimized data about travel time prediction.
Intelligent Parking System

---

This service can provide an extreme level of convenience to drivers. Indeed, it detects the location of all parking spots and identifies and reports if a parking spot is occupied or available.
| Model Number | Model Name | Camera | Storage | Interfaces | Communication Module |
| --- | --- | --- | --- | --- | --- |
| SE-ND-SA | SmartEye SA | 2MP | 16GB | RJ45 | RJ45 |
| SE-ND-FC | SmartEye FC | 2MP | 16GB | RJ45 | WIFI – LTE |
Downloadable Contents
SmartEye Flyer