Is Neom the city that will change the concept of smart city?
---
Smart city projects are growing, but a new city, Neom, intends to redefine the concept of the city.  It's the beginning of a new era.
We are at a time where smart city projects are growing, but a new city, Neom, intends to redefine the concept of the city.  
It represents a new beginning for the future of all cities and all citizens.  Find out why.
From smart city to city of the future: it is Neom 
---
Smart city presumes the idea of an innovative, cutting-edge and developing city. It is a city where services are carried out differently through the use of IoT technology. 
In recent years, many smart cities are emerging around the world. One country where they are widely spread is Asia. To meet all the new challenges of this millennium, Asian cities have chosen to adopt AI and big data in many aspects of urban life.
Does the smart city, then, represent the peak of urban innovation? 
Of course not! With Artificial Intelligence, there are no limits. 
There is, in fact, a city that overcomes all existing smart cities. It is located in a peculiar environment in Saudi Arabia.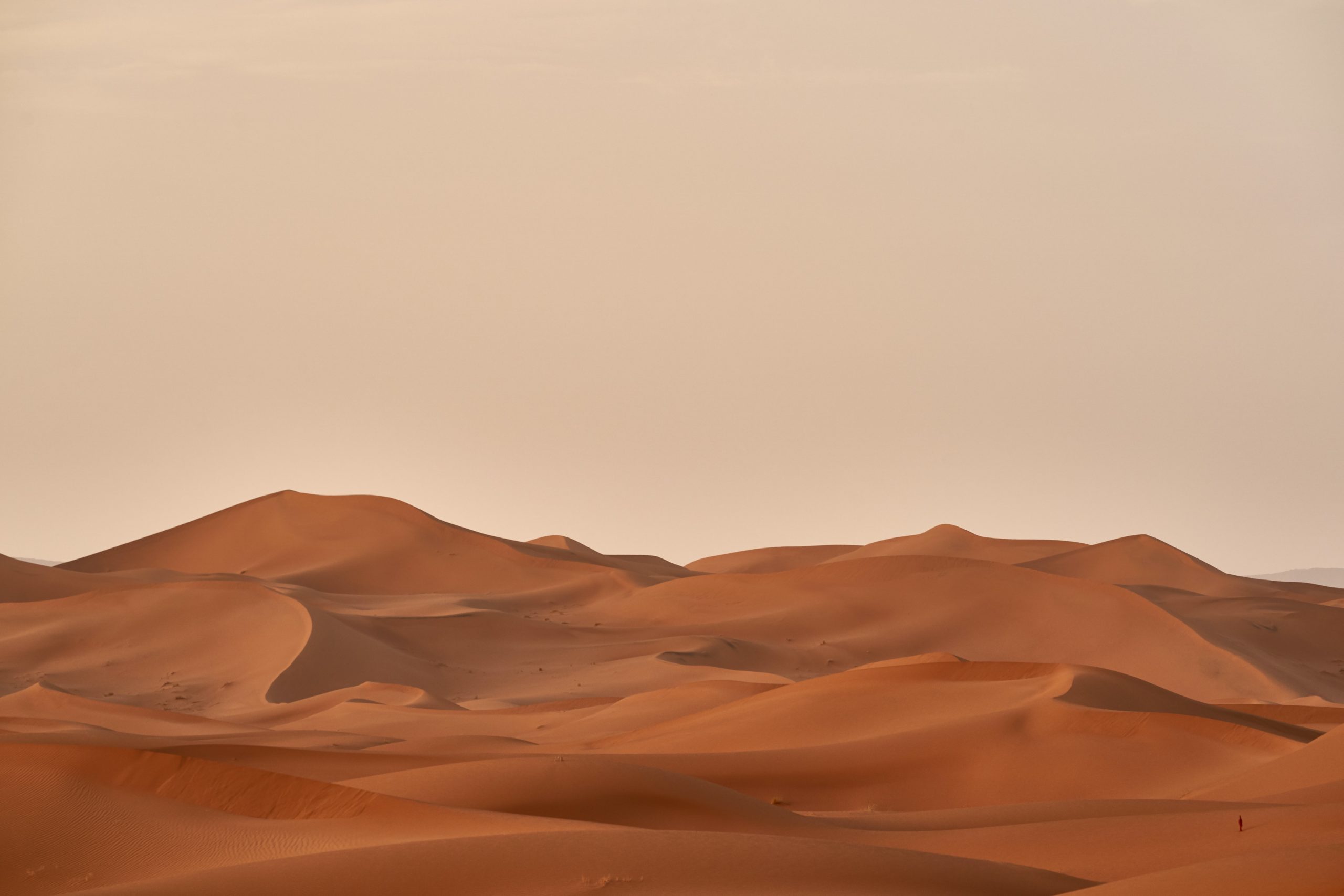 Exactly, it will be a city in the desert!
Usually we imagine the desert as endless stretches of sand, far from the metropolis and uninhabited. Places where we might encounter only oases.  
Something unique is happening. A real city is being built from scratch in the desert. Its name is Neom. 
The project has been studied in great detail starting with the name. Precisely, Neom is related to the concept of the future. The word is made up of neo, the Greek prefix meaning "new," combined with m, an abbreviation of the Arabic word "Mustaqbal" standing for "future."
What does this unprecedented project consist of? We anticipate that it is immense in every aspect!
As is reported on the official website, the value of the Neom project is about $500 billion. It will cover an area of 26,500 square kilometers in northwest Saudi Arabia, between the Red Sea and the Gulf of Aqaba.  
Being so extensive, the city will group three main districts, The Line, Oxagon and Trojena. [1]
Surely you are already thinking about what this futuristic city will look like. You don't need to! Now we are going to see and learn about each area as it has been conceived according to the official plan. Are you ready? 
Let's start in order with the Line.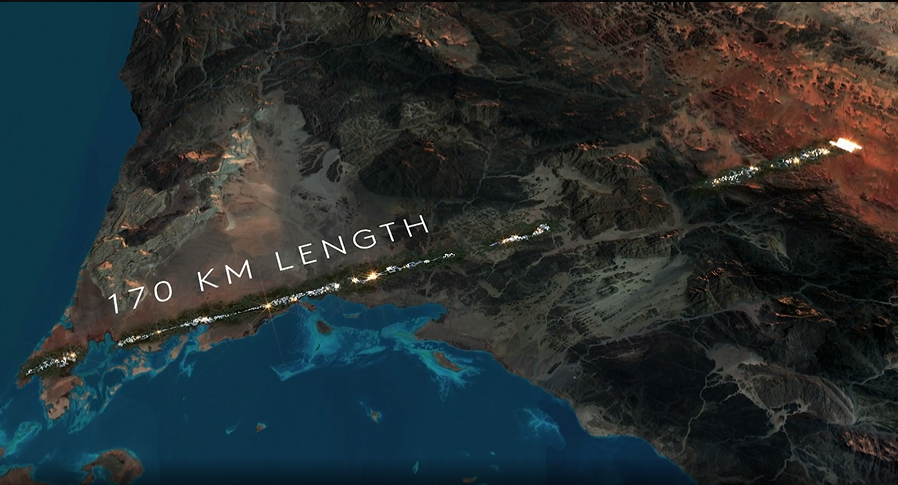 As you can see, it will be a territory with a length of 170 km that will host million residents. The Line will be an AI-enabled and green city. Everything will be connected thanks to AI and robotics that continuously learn and improve services to residents and businesses. At the same time, it will be marked by respect for nature, which will be preserved almost entirely. Finally, it will be a city with zero cars, streets and carbon emissions. That's not all, did you know that everything will be reachable in 5 minutes? [2]
Let's continue with Oxagon.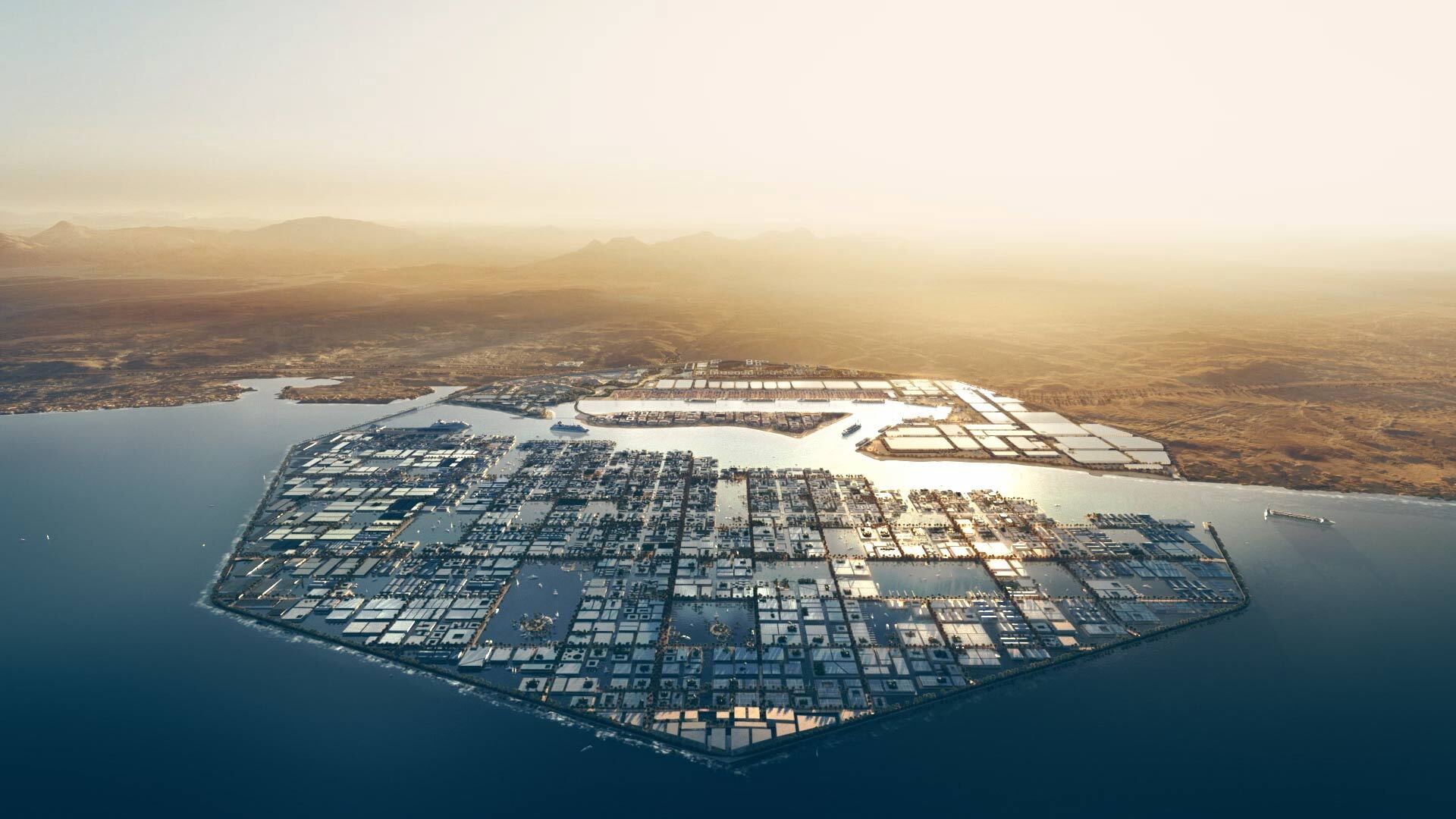 It represents the symbol of industrial innovation with the automated port integrated with a smart supply chain network. It will combine Industry 4.0 and circular economy approaches to create future industries and products. Oxagon will be a place where innovators and entrepreneurs can bring their ideas to life. At the same time, it will be a place where people can live, work and have fun. [3]
Finally, it is Trojena's turn.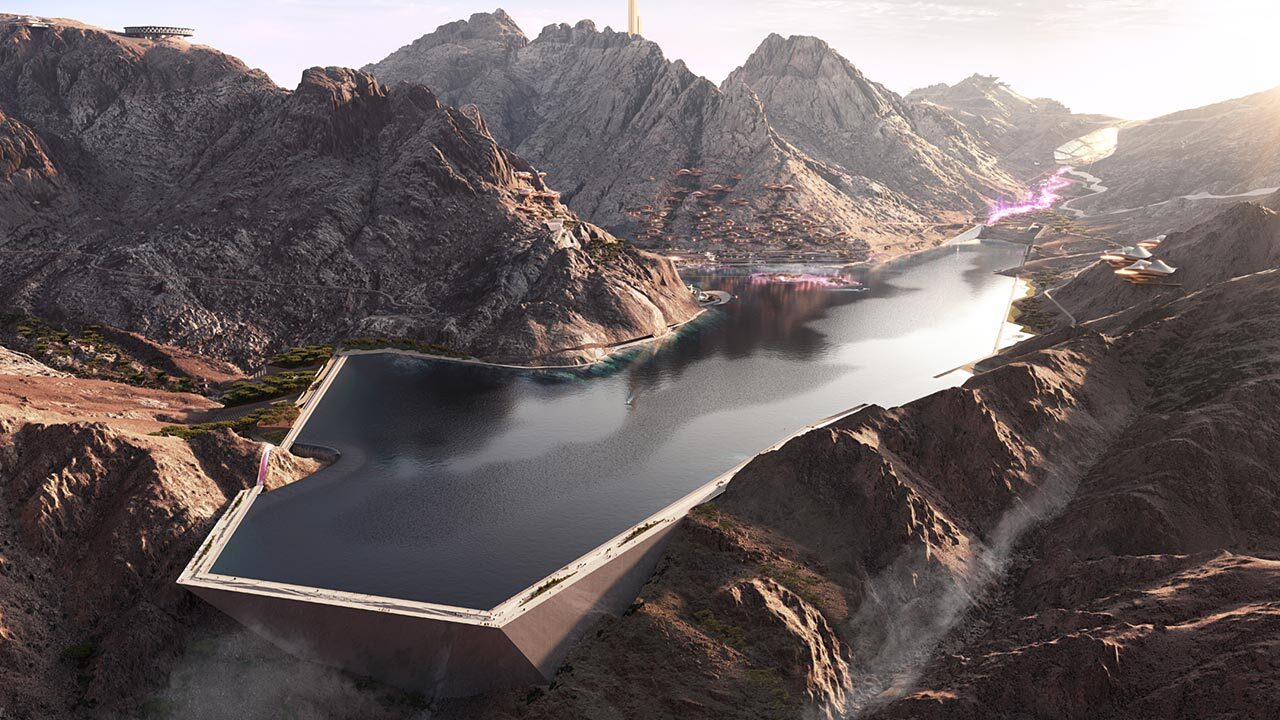 This district will be completely different compared to the other ones. Trojena will offer year-round outdoor skiing and adventure sports with the goal of becoming a global landmark. It will consist of a lake and the "Vault." It will be a village mixing technology, entertainment and more. Here there will also be a wide range of hotels, stores and so on. [4]
Neom will extend between mountains, desert and the sea, providing different opportunities for all residents and visitors. The use of Artificial Intelligence and a sustainable approach will drive its growth.
The ambitious objectives behind the Neom project 
---
Neom will soon be a reality. Will the world's attention move here? 
This is actually one of the main goals that this smart city intends to achieve. 
The Neom project is in line with the Saudi Vision 2030. Essentially it is a strategic framework aimed at reducing Saudi Arabia's dependence on oil and developing areas such as health, education and tourism.
As we have seen, there are many activities and works around this huge project. What will be the end result? What are the goals that Neom will reach? 
According to Vision 2030, they can be summarized in 4 points. Let's know them:
Growing and diversifying the internal economy and

positioning

the Kingdom

in a key role

in global development. 

Becoming a

home for people

from all over the world. As reported by

The National,

Neom will have millions of residents by  2030. Andrew McEvoy, Neom tourism Chief, explained that he expected two million "Neomians" within the next decade. [5]

Introducing a

new model for urban sustainability

for community health, environmental protection and the use of technology.

Including

research centers, sports facilities

and

tourist destinations

where livability and well-being come first. [6] 
Therefore, Neom will represent a new city, a new way of using technology and a new way of living. 
Last news: from drought problem to innovative solution 
---
There are recent updates on Neom. Thanks to its innovative and problem-solving aspect, the project will enable to reach a hard goal. Neom will solve the drought problem. 
Water scarcity is an issue throughout the Middle East. According to Unicef, 11 out of the 17 most water-stressed countries in the world are in the Middle East and North Africa. [7] What is the solution? 
A desalination plant will be developed thanks to the agreement between Enowa, a subsidiary of NEOM, with companies. 
In detail, news from the official website explains that the plant will be powered by 100% renewable energy. Moreover, it will have a production capacity of 500,000m3 of desalinated water per day.  
It will be located in Oxagon and is expected to produce its first water in 2024.  In line with Neom's commitment to developing a circular economy, the new plant will use advanced membrane technology to produce separate brine streams.
The brine, usually considered waste from desalination, will be used to produce significant quantities of valuable industrial materials that can be used for domestic and international needs [8]
Neom aims to reshape the city and make it better for the present and future of citizens. What else will this project have in store?  
---
References:
Neom. Online version:

https://www.neom.com/en-us/about

 

Neom. Online version:

https://www.neom.com/en-us/regions/whatistheline

 

Neom. Online version:

https://www.neom.com/en-us/regions/oxagon

 

Neom. Online version:

https://www.neom.com/en-us/regions/trojena

  

The National. Online version:

https://www.thenationalnews.com/uae/2022/05/10/neom-saudi-super-city-to-have-millions-of-neomians-by-2030/

  

Vision 2030. Online version:

https://www.vision2030.gov.sa/v2030/v2030-projects/neom/

 

Unicef. Online version:

https://www.unicef.org/mena/press-releases/running-dry-unprecedented-scale-and-impact-water-scarcity-middle-east-and-north

 

Neom. Online version:

https://www.neom.com/en-us/newsroom/build-generation-of-desalination-plant

 
---
© Copyright 2012 – 2022 | All Rights Reserved
---
Author: Rossana Cascione, Junior Digital Marketing Specialist